Jane Austen has delighted us on the page and our screens for 200 years. With her tales of dashing heroes, rich heirs, class struggles, and more awkward balls (of the dancing variety) than you're likely to ever witness in your life, it's no wonder that we're still obsessed with her work today. For some of us, what brings us back time and time again might be that Austenian wit and her clever observations about society. For others, it might be the captivating romances. However, when considering her appeal, there's no denying that Austen's heroines are one of the first things that come in mind.
8. Anne Hathaway as Jane Austen (Becoming Austen)
Alright, you might say this is cheating! Hear me out. For any Austen fan, Becoming Austen is a must-see. Not for its romance between Anne Hathaway and James McAvoy (though there's plenty of that), but for its insight into Jane Austen herself. Based on the real life tragic romance between Miss Austen and Tom LeFroy, Becoming Austen shows us the resilience and pragmatism of the author.
7. Ashley Clements as Lizzie Bennet (The Lizzie Bennet Diaries)
Winner of the first YouTube Prime-Time Emmy, the Hank Green and Bernie Su web series took the world by storm in 2012. The Lizzie Bennet Diaries is a masterclass on how to adapt to the modern age. In fact, it probably is the most faithful in tone when comparing to other period adaptations. Ashley Clements is the smart, zippy, and prideful soon-to-graduate Lizzie Bennet. She is not only a great Lizzie, but also a fantastic vlog style actor – not always easy to pull off.
6. Felicity Jones as Catherine Morland (Northanger Abbey, 2007)
An often forgotten Austen classic, the 2007 Northanger Abbey is a sweet little thing. Felicity Jones plays the naive and fanciful Catherine Morland. Austen's warning to all young women to stay in reality instead of letting the overactive imaginations fake flight is adapted as this light and fun 90 minute film.
5. Sally Hawkins as Anne Elliot (Persuasion, 2007)
Sally Hawkins plays the regretful Anne Elliot, a woman past her prime (at 27) and unable to marry. When a resentful old lover arrives in her life (Rupert Penry-Jones), emotions run high. Very high. Sally Hawkins is the ultimate romantic lead, an understated yet emotive actor with eyes that twinkle in the light like a Classic Hollywood star. It's no wonder why Guillermo Del Toro picked her for his Oscar winning The Shape of Water. Get your tissues out for this one.
4. Romola Gerai as Emma (Emma, 2009 miniseries)
When writing Emma, Austen wrote 'I am going to take a heroine whom no one but myself will much like'. Emma Woodhouse is a difficult main character to find appealing for most people. She's nosy, she's arrogant, she likes to meddle. She's a main character women often can't be in our media. The 2009 series shows us that she's both the product of her privilege and her innocence. And no other actor could have portrayed this better than Romola Gerai, best known for her role in Atonement and BBC's The Hour.
3. Keira Knightley as Elizabeth Bennet (Pride and Prejudice, 2005)
Often considered the cheese in the Jane Austen trap, for young fans the 2005 Pride and Prejudice is usually the first exposure to her works. Gerai's fellow Atonement star, Keira Knightley is the face of modern period films. Pride and Prejudice shows off her difficult-to-contain energy and Elizabeth Bennet's sharp wit. Though many Austen aficionados think of this as the less faithful 'Hollywood' iteration, there is no denying the charms of Keira Knightley and Matthew Macfadyen in beautiful dawn-lit fields. Macfadyen says 'You have bewitched me, body and soul, and I love, I love, I love you'.
2. Alicia Silverstone as Cher (Clueless, 1995)
There is no other place quite so suited for Austen's motifs: Love, social hierarchy, gossip, and meddling. Bringing the world of Emma into a high school is one of those stroke of genius ideas that make you wish you'd thought of it yourself. A list like this would never be complete without the inclusion of 90's Beverley Hills babe Cher Horowitz. Alicia Silverstone is up there with most iconic actors from the 90's classic-to-teen romance era, including the likes of Julia Stiles in 10 Things I Hate About You and Claire Danes in Romeo + Juliet. Silverstone embodies every popular fictional rich bitch in teen films of that period, but gives them the much needed sweetness and nuance of a real teen girl.
1. Jennifer Ehle as Elizabeth Bennet (Pride and Prejudice, 1995 miniseries)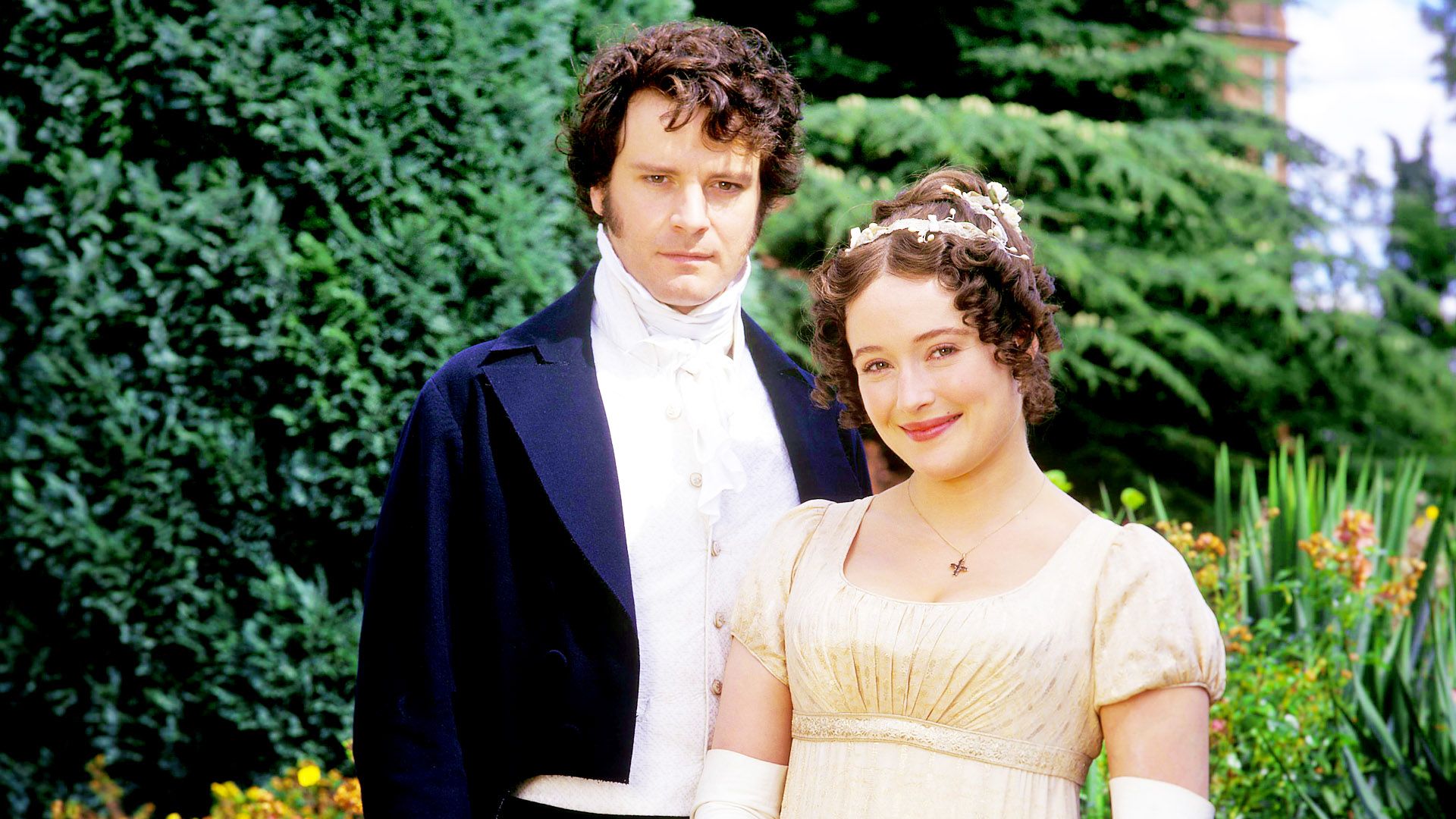 Thought to be one of the most faithful adaptations, nothing else captures how funny and flawed Elizabeth Bennet is quite like the 1995 version. It brings in more nuance than the 2005 version. True, its collective 4 hour run-time gives it an unfair advantage. However, Jennifer Ehle's restrained but captivating performance is a sizable reason why we keep returning to the miniseries. Ehle's Elizabeth and Colin Firth's Darcy are both prideful and prejudiced.